12. únor 2014 / Kamila Boudová
Fashion: What is the position of the Czech Republic in context of CEEC, Europe and the world?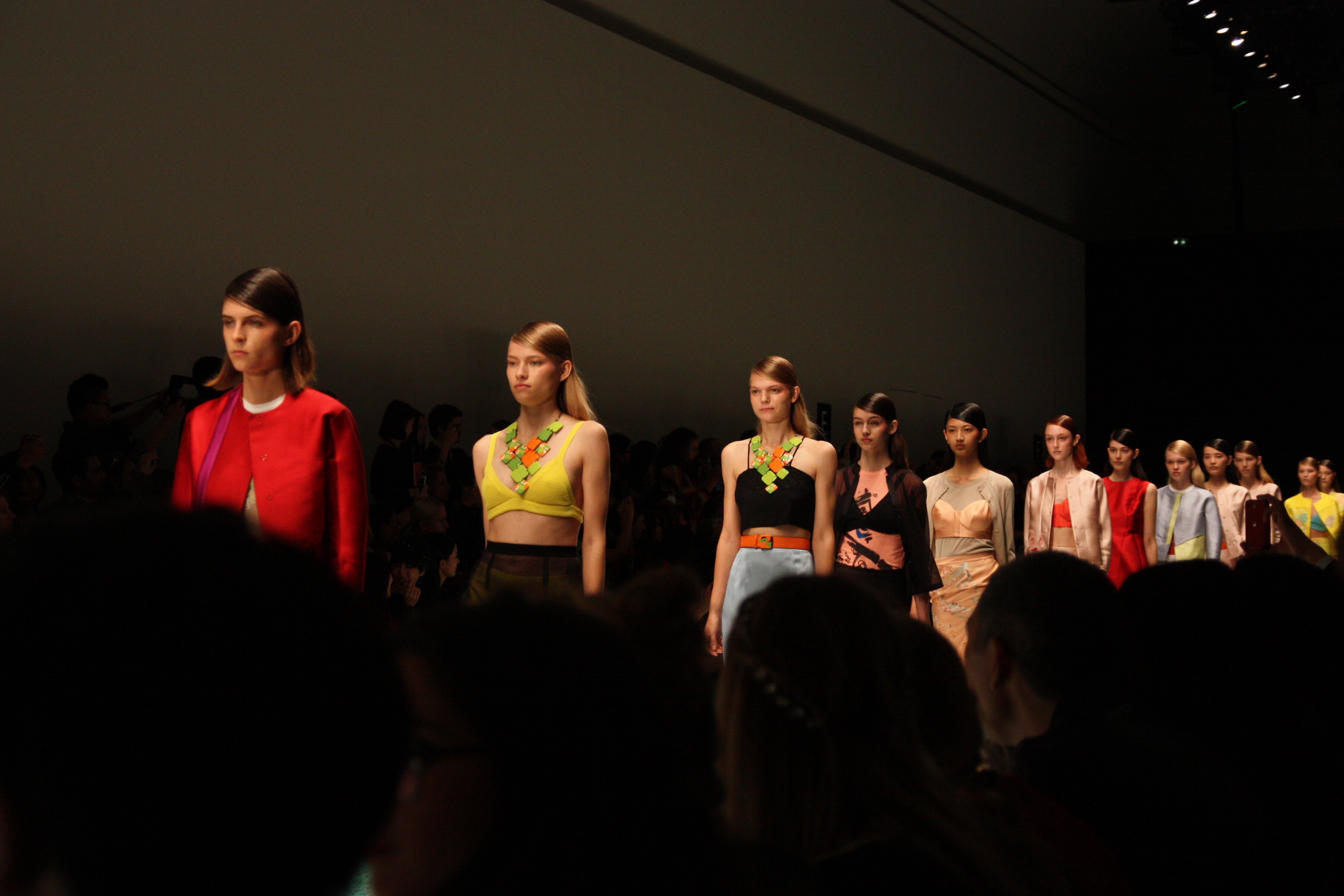 In order to clearly define the steps of our journey, we first need to understand where we are. The crucial part of any strategy building is to understand the present environment and to identify our strengths and weaknesses. If you are in marketing this should definitely ring a bell. Yes. Let us have a look at the SWOT analysis of the Czech fashion industry. (SWOT is a marking tool used to summarize the internal strengths and weaknesses of a company or a product, external opportunities and threats of the market).

The global situation in which we find ourselves is on the move. After years of "Made in China", the game is more about "Made in Bangladesh", "Cambodia", "Myanmar". In years to come we will read on the labels "Made in Kenya" and other countries of Africa. The sourcing from China is far too expensive and the fast fashion retail chains are looking elsewhere for cheap labor. This is bringing the opportunity back to the Mediterranean area and Eastern Europe. The great advantage of sourcing textile and fashion production in these locations is the speed to the market. Is this our option?  
Given the local position, the Czech Republic is the most western part of CEEC and though our speed to the western market is instant. But compared to other countries of the past eastern block, the Czech Republic lacks the production units and also must consider the effect of their comparably high wages. The surviving local textile industry is producing high quality materials, but these are often made to be exported (for example to Africa) and not appropriate for European market. Apparel is doing probably even worse. One of the two Czech main brands, Pietro Filipi, is doing its best to source its entire collection within the Czech Republic, but they are failing to find an appropriate supplier of knits so this kind of products are sourced from China, as well as shoes, bags and jewellery. Despite our very convenient position which allows us to export products quickly to Western Europe, our future as a production site is closed. 
Looking at other parts of the fashion business value chain, there are still a lot of options such as textile design business, fashion design, brands, manufacturers coordinating production in the East and supplying brands in the West, and of course, distribution and retail. The latest one involves positioning the future of the Czech Republic as the consumer market for the global retail chains. Additionally, it seeks to do the same for brands where the benefit of local economy is limited. This is what is happening now and we are lacking knowledge, skills and expertise to develop the other parts of value chain. Those are the parts that can increase export and create jobs the most. 
Let us have a look at two basic facts about fashion in the Czech Republic and about business. First, in the Czech Republic fashion is linked to designers only (see the previous article http://www.digitalniekonomika.cz/topics/16-modni-prumysl-v-ceske-republice). 
In the fashion business in general, it is very important to prove one's consistency. It means stable strategy for several seasons. 
Second, in any business it is crucial to prove your business model works. Seeing these facts, it is clear that reality is not matching the ideal. Designers in this country are getting very little to no education in marketing and management. Even if they did, they would always need other people to join their team, create value, a business plan and set a strong strategy to sustain them on the market. But our schools are not producing any marketers or managers in fashion. 
Even the Commission of European Union stated in its document describing the current situation and potential of fashion industry, that education is not meeting the markets demand. What we need are managers and experienced professionals able to drive the business. Additionally, we need these professionals to bring innovative scenarios for seizing opportunity, using the potential and creating value that is, if possible, exportable. We need managers and marketers that understand the field of fashion and are able to create jobs for the designers, technologists, machinists that our schools are producing. We need professionals that can create value and get it linked to the international fashion business network. That is the primary obstacle to further development of the local creative industry called fashion. It is the human aspect along with education. Only after that we can complain about the unsophisticated consumers and lack of financial capital. 
---
By Kamila Boudová, MBA in fashion business 
Kamila Boudová has more than three years working experience in textile and fashion in three different countries of Europe. Among others she was working at famous French department store Galeries Lafayette as product developer and assistant buyer. In August 2013 Kamila Boudová finished her studies of MBA in Fashion Business at International Fashion Academy in Paris and Shanghai. She is currently based between Prague and Paris collaborating with universities and developing companies in fashion.
More at www.kamila-boudova.pikock.me
Picture: Kamila Boudová